Iron EM2780R: Small Business, Build-To-Order 1U Rackmount Server
Key Server Benefits:
Small-Mid Business cost effective configuration for entry-level file/web/mail server high performance application.
Powered by Intel Processor - Four physical cores in one processor support better system responsiveness & multi-tasking capability than a comparable Dual Core processor.
Highly Customizable Hardware - Your Choice of CPU, Memory, Hard Disk and PCIe cards.
Highly Customizable Operating Systems - Your Choice of Operating System or Virtualization Hypervisor. (more info)
Server Barebone from Supermicro
Motherboard Key Features: more info
Dual socket R (LGA 2011) supports Intel® Xeon® processor E5-2600
Intel® C602 chipset; QPI up to 8.0GT/s
Up to 512GB DDR3 1600MHz ECC Registered DIMM; 16x DIMM sockets
Expansion slots: 3x PCI-E 3.0 x16 and 3x PCI-E 3.0 x8
Intel® i350 Dual port GbE LAN
8x SATA2 and 2x SATA3 ports
Integrated IPMI 2.0 and KVM with Dedicated LAN
11x USB 2.0 ports (4 rear, 6 via header + 1 Type A)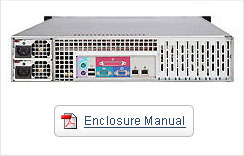 System Enclosure Features: more info
1. 740W Redundant Power Supplies 80 PLUS, Platinum Level (94%)
8x 3.5" Hot-swap SAS / SATA Drive Bays
2x Fixed 3.5" Drive Bays
Adjustable Air Shroud
7x Low-profile, Full-length I/O Expansion Slot
Power Switch & 6 LED Indicators
Full SES2 support is available with SAS motherboards and other compatible components.
End to End Engineering
At Iron Systems, we take pride in our quality. We validate each component we offer on every platform we sell to ensure compatibility. All aspects of a server are investigated and approved before we will sell a single unit. From the system BIOS, to thermals, to component firmware, we check it out first.
Assembled & Supported in the USA.
At Iron Systems, we believe in the American workers. That's why all Iron iServers are assembled and supported right here in the United States. Every system we build is manufactured in our huge ISO 9001 certified facility in San Jose, CA. Buy American - get Iron Server @ the most competitive price.
Motherboard Key Features
| Physical Stats | |
| --- | --- |
| Form Factor | |
| Dimensions | 12" x 13" (30.5cm x 33.2cm) |
Processor/Cache
CPU

Intel® Xeon® processor E5-2600
Dual Socket R (LGA 2011)

Cache
System Bus
System Memory
Memory Capacity

16x 240-pin DDR3 DIMM sockets
Supports up to 512 GB DDR3 ECC Registered memory (RDIMM)
Supports up to 128 GB DDR3 ECC/non-ECC Un-Buffered memory (UDIMM)

Memory Type

1600/1333/1066/800MHz ECC DDR3 SDRAM 72-bit, 240-pin gold-plated DIMMs
Support ECC and non-ECC UDIMMs

DIMM Sizes

32GB, 16GB, 8GB, 4GB, 2GB, 1GB

Memory Voltage
Error Detection

Corrects single-bit errors
Detects double-bit errors (using ECC memory)
On-Board Devices
Chipset
SATA

SATA 2.0 3Gbps with RAID 0, 1, 5, 10
SATA 3.0 6Gbps with RAID 0, 1, 5, 10

SCU SATA (Storage Controller)

SATA 2.0 3Gbps with RAID 0, 1, 10

IPMI

Support for Intelligent Platform Management Interface v.2.0
IPMI 2.0 with virtual media over LAN and KVM-over-LAN support
Nuvoton WPCM450 BMC

Network Controllers

Intel® i350 Dual Port Gigabit Ethernet
Virtual Machine Device Queues reduce I/O overhead
Supports 10BASE-T, 100BASE-TX, and 1000BASE-T, RJ45 output
1x Realtek RTL8201N PHY (dedicated IPMI)

Video
Input / Output
AHCI SATA

2x SATA 3.0 ports (6Gbps)
4x SATA 2.0 ports (3Gbps)

SCU SATA

4x SATA 2.0 ports (3Gbps)

LAN

2x RJ45 Gigabit Ethernet LAN ports
1x RJ45 Dedicated IPMI LAN port

USB

11x USB 2.0 ports total
(4x rear + 6x via header + 1x Type A)

Video
Serial Port / Header

2x Fast UART 16550 ports: 1 rear and 1 header

DOM

1 DOM (Disk on Module) power connector
System BIOS
BIOS Type

128Mb SPI Flash EEPROM with AMI BIOS

BIOS Features

Plug and Play (PnP)
APM 1.2
PCI 2.3
ACPI 1.0 / 2.0 / 3.0 / 4.0
USB Keyboard support
SMBIOS 2.7.1
UEFI
Expansion Slots
PCI-Express

3x PCI-E 3.0 x16 slots
3x PCI-E 3.0 x8 slots

(Both CPUs need to be installed for full access to PCI-E slots. See manual for details.)
Management
Software

IPMI (Intelligent Platform Management Interface) v1.5 / 2.0 with KVM support
Watch Dog
NMI
Optional IPMI 1.5 / 2.0

Power Configurations

ACPI / APM Power Management
Main Switch Override Mechanism
CPU Fan auto-off in sleep mode
Power-on mode for AC power recovery
PC Health Monitoring
Voltage

Monitors for CPU Cores, +1.1V, +1.5V, +3.3V, +5V, +12V, +3.3V Standby, +5V Standby, VBAT, 4 Memory Voltages.
5+1 Phase-switching voltage regulator

FAN

8x 4-pin fan headers (up to 8 fans)
8x fans with tachometer monitoring
Status monitor for speed control
Status monitor for on/off control
Low noise fan speed control
Pulse Width Modulated (PWM) fan connectors

Temperature

Monitoring for CPU and chassis environment
CPU thermal trip support
Thermal Control for 8x Fan Connectors
I2C temperature sensing logic
Thermal Monitor 2 (TM2) support
PECI

LED

CPU / System Overheat LED

Other Features

Chassis intrusion detection
Chassis intrusion header
SDDC Support
Enclosure Key Features
| Product SKUs | |
| --- | --- |
| CSE-825TQ-R740LPB | SuperChassis 825TQ-R740LPB (Black) |
Form Factor
2U chassis support for motherboard size -
12" x 13", 13.68" x 13" E-ATX and 12" x 10" ATX
Dimensions (stand-alone chassis / package)
Height
Width
Depth
Gross Weight
Available Color
Expansion Slots
7x low-profile full-length expansion slots
Drive Bays
Hot-swap

8x 3.5" SAS / SATA Hot-swap drive bays
SAS or enterprise SATA HDD only recommended
Front Panel
Buttons

Power On/Off button
System Reset button

LEDs

Power LED
Hard drive activity LED
2x Network activity LEDs
System Overheat LED
Power fail LED

Ports

2x USB Ports + DB9 COM Port (optional)
| System Cooling | |
| --- | --- |
| Fans | 3x 80x38mm 4-pin PWM Fans |
Operating Environment (System)
Operating Temperature Range
Non-Operating Temperature Range

-40 - 70°C (-40° - 158°F)

Humidity Range
Non-Operating Humidity Range
Power Supply

740W (1+1) Redundant high-efficiency power supply with PMBus

AC Input

100-240 V, 50-60 Hz, 9-3.5 Amp

DC Output
+12V

700W: 58 Amp @ 100-140V
750W: 62 Amp @ 180-240V

Certification
Regulatory (Power Supply)
Power Supply Safety / EMC

USA - UL listed
Canada - CUL listed
Germany - TUV Certified
EN 60950/IEC 60950-Compliant
CB Report
CCC Certification
Iserver Software Configuration
Factory Software Configuration: Custom Installation and Customization Services
Iron Systems continually evaluates and tests the latest software innovations. We are experienced in installing and customizing the operating system and software products in your system to meet your specific needs. Below you'll find links to and information about our operating systems partners, hypervisors partners, and high performance computing partners.
Support for Industry Standard Virtualization Hypervisors
Support for Industry Standard Operating Systems
Support for Industry Standard HPC Management Software
Support for Industry Standard Virtualization Hypervisor Systems:
Iron offers a complete line of high performance Virtualization Hypervisor servers that fully utilize server hardware virtualization capabilities. These build-to-order virtualized servers are configured for maximized virtualization performance, higher server utilization, increased security, minimized system downtime, and better efficiency rates while managing systems in mission-critical environments.



Support for Industry Standard Operating Systems:
Iron's iServer and iClusters products can be preinstalled with an operating system of your choice to better support your unique business application, performance and environment needs. Operating systems other than those listed below can be installed, but require coordination with your sales engineer.
CentOS

CentOS is an Enterprise-class Linux Distribution derived from sources freely provided to the public by a prominent North American Enterprise Linux vendor. CentOS conforms fully with the upstream vendors redistribution policy and aims to be 100% binary compatible.
http://www.centos.org

Debian

Debian GNU/Linux is popular for high-performance computing due to its multi-platform support and ease of package management and administration. It provides a wide range of services, with over 8,700 packages to select from with the current distribution. Debian GNU/Linux is full featured, dynamic and also free to use and redistribute.
http://www.debian.org/

Fedora

Red Hat Enterprise Linux technology is derived from the Fedora Project. Fedora is a Red Hat- sponsored and community-supported open source project. It provides a public development platform and proving ground for new open source technologies.
http://fedora.redhat.com/

Gentoo Linux

The Gentoo Linux distribution includes a rich set of popular software packages and is relatively easy to install and upgrade. Because it is a source distribution, it is useful for organizations that wish to customize a Linux distribution for their high-performance systems yet maintain an easy install and upgrade ability.
http://www.gentoo.org/

Microsoft Windows Server 2003

Microsoft Windows Server 2003 is the latest version of the Windows Server platform. It provides enhanced security, increased reliability, and simplified administration to help enterprise customers across all industries. The Microsoft Windows Server 2003 family helps organizations do more with less by providing an infrastructure for higher productivity and efficiency.
http://www.microsoft.com/windowsserver2003/

Windows XP Professional

The Windows XP Professional operating system is the best choice for businesses of all sizes. Windows XP Professional integrates the strengths of Windows 2000 Professional, such as standards-based security, manageability, and reliability, with the best business features of Windows 98 and Windows Millennium Edition, such as Plug and Play, simplified user interface, and innovative support services. This combination creates the best desktop operating system for business. Whether your business deploys Windows XP Professional on a single computer or throughout a worldwide network, this new operating system increases your computing power while lowering cost of ownership for desktop computers.
http://www.microsoft.com/windowsxp/

Red Hat's enterprise-class Linux

Red Hat's enterprise-class Linux operating system distribution is backed by the accountability of a major commercial software company and is stable, reliable and broadly supported. Easy to deploy and manage, Red Hat Enterprise Linux also provides various training & support options along with many industry and hardware certifications and certified applications. High- performance computing customers realize increased manageability with Red Hat Network and improved scalability with Red Hat Global File System.
http://www.redhat.com/software/rhel/

Novell

The SUSE LINUX family is characterized by flexibility and versatility while delivering a scalable, high-performance foundation for secure enterprise computing. It delivers a degree of security, reliability, availability, scalability, and automated administration that only Linux-based systems can offer. SUSE supports its enterprise customers with a comprehensive range of qualified consulting, training and support services.
http://www.novell.com/linux/suse/

FreeBSD

FreeBSD® is an advanced operating system for modern server, desktop, and embedded computer platforms. FreeBSD's code base has undergone over thirty years of continuous development, improvement, and optimization
Support for Industry Standard HPC Management Software:
Iron's HPC solution is designed to simplify HPC deployment and management. We start by building a comprehensive infrastructure stack built from leading industry-standard building blocks and best-in-class partner products. The result is a highly scalable HPC solution that can deliver exceptional performance and manageability at a fraction of the cost of proprietary systems.
Beowulf Clusters

Beowulf Clusters are scalable performance clusters based on commodity hardware, on a private system network, with open source software (Linux) infrastructure. The designer can improve performance proportionally with added machines. The commodity hardware can be any of a number of mass-market, stand-alone compute nodes as simple as two networked computers each running Linux and sharing a file system or as complex as 1024 nodes with a high-speed, low-latency network.
http://www.beowulf.org

Windows HPC Server 2008

Windows HPC Server 2008 provides a productive, cost-effective, and high-performance computing (HPC) solution that runs on x64-bit hardware. Windows HPC Server 2008 can be deployed, managed, and extended using familiar tools and technologies.
http://www.microsoft.com/hpc/en/us/overview.aspx

NVIDIA Tesla

NVIDIA® Tesla™ computing solutions enable the necessary transition to energy efficient parallel computing power. With 240 cores per processor and based on the revolutionary NVIDIA® CUDA™ parallel computing architecture, Tesla scales to solve the world's most important computing challenges—more quickly and accurately.
http://www.nvidia.com/object/tesla_computing_solutions.html td>

ScaleMP

Enables the creation of a single virtual system by aggregating multiple industry-standard x86 systems. vSMP Foundation software add-on creates virtual systems ranging from 4 to 32 processors (128 cores) and up to 4 TB of shared memory.
http://www.scalemp.com/

Intel Cluster Ready

The Intel® Cluster Ready program makes it easier to experience the power of high-performance computing (HPC). Developed in conjunction with hardware and software vendors, the Intel Cluster Ready program is designed to simplify purchasing, deployment, and management of HPC clusters.
http://www.intel.com/go/cluster/
Leasing Programs
Preserve Capital, Increase Financial Flexibilities and Maintain Your Competitive Edge through Iron Systems Unique Hardware, Services and Software Technology Life Cycle Leasing Solution.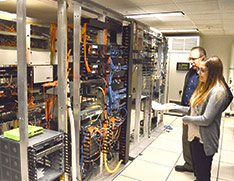 In today's competitive business climate, companies are faced with investing in state-of-the-art equipment to maintain a high level of customer satisfaction while reducing operating costs and improving profitability. To address this challenge and assist you in maintaining a competitive advantage, Iron Equipment Leasing offers lease financing solutions tailored to your specific needs. As a result, you are able to acquire the leading edge equipment you need now and upgrade as your business requirements change. With Iron Equipment Leasing, you receive complete lifecycle support from acquisition through disposal including flexible mid-term upgrade solutions and lease-end asset.
When leasing from Iron, you can expect very competitive lease rates, a quick response and minimal lease paperwork, making the process simple and straightforward. In addition Iron offers following leasing advantages:
Inclusion of hardware, software, training, support, maintenance, and other soft costs into one lease rate, resulting in one easy payment
Competitive 12, 24, 36 and 48-month lease rate, lower upfront costs with 100% financing with Dollar buy-out option at the end of the lease.
A disciplined approach to technology refresh. Add on or upgrade to match system capacity and functionality to changing requirements
A match between financial lifecycles to your technology's useful life. Avoid higher late-life maintenance costs and benefit from increased reliability and accuracy by upgrading to new systems earlier
Preserve credit lines, conserve working capital and cash reserves.
Contact Us Today For A Free Financial Evaluation »
Online Leasing Application and Rate Calculation »
Leasing vs Buying Tips
What you will learn from this tip
To help you decide between leasing and buying storage, this tip looks at the pros and cons of each approach along with some situational considerations.
The fundamental difference between purchasing and leasing server and storage is that with a purchase, you pay or finance the acquisition in exchange for ownership and equity of the asset. On the other hand, a lease or rental involves periodic payment by a lessee to a lessor in exchange for use of an asset, with the lessor retaining ownership and equity of the asset.
Leasing and financing situations share some common benefits including shifting or deferring costs over a period time for lower monthly payments to ease cash flow. At times, a lease may not be cheaper from a total cost of ownership (TCO) perspective, and you would need to do a financial lease vs. buy analysis. Traditionally, leases have been sold as a means to afford expensive items, maximize cash flow, insulate yourself from technology obsolesce and relieve yourself of the burden of technology disposal. Even though cost per gigahertz of computing and gigabyte of storage continues to fall, leasing has been touted as a way to cope with a flat budget to meet increasing IT server and storage demands. Leases are an alternative to using cash or bank credit lines to maintain or improve financial stability of your business. There can be different financial and tax benefits or caveats for leases, so you should seek professional advice (tax, accounting, insurance and/or legal) for your situation.
A lease vs. purchase (or finance) decision hinges in part on your financial situation and business requirements. Other factors include personal and organization preferences, current market opportunities and economic conditions. How long you will be able to (and plan on) effectively using an asset also plays into the decision. Generally speaking, the longer you plan on using an item, the more sense it may make to make a purchase (outright or via financing). With a purchase, you own the asset and the equity in it; however, you also have a larger cash outlay or finance fees. An outright purchase can also put a strain on your cash flow and balance sheet. Situations and conditions change from an economic and technology standpoint over time, so it makes sense to revisit lease vs. purchase decisions periodically.
Fair market value (FMV) leases can be a good option if you plan on replacing your technology in three years or less and may have tax benefits depending on your business' location. A FMV lease generally involves returning the asset to the lessor at the end of the lease term or purchasing the item at fair market value. Another option is a dollar purchase for technology that you wish to keep for a long period of time with ownership transferring to you -- the lessee -- at the end of the lease term. A FMV would have a lower monthly premium than a dollar purchase option scenario.
Iron's unique partnership with leasing firms provide unique hardware and software technology lifecycle solutions and leasing programs. Some general things to consider when making a lease vs. purchase decision include:
What are the current market finance (interest) rates?
Do you have cash reserve and cash flow to support a purchase?
How long will you be using or have a need for the technology?
Can the service life of the technology be extended in a cost-effective manor?
How much software and or services can be included in a lease agreement?
What are the federal and state regulations pertaining to asset disposal?
To summarize, you should look at a lease vs. buy decision from a technology and business (finance, tax, insurance, etc.) perspective and balance the pros and cons to meet your particular needs. Revisit your purchase vs. lease polices from time to time to see if current economic, business, technology and other influences warrant a shift in your purchase vs. lease decisions.
Contact Support Desk
Payment Terms
All payments are due in full prior to order confirmation. We offer a variety of payment options; see below for details. Iron Systems reserves sole discretion to place the customer account/order on credit hold, which may lead to shipment delays, in which event Iron Systems shall promptly notify the customer.
Payment Methods
Payment by Credit Card
Iron Systems accepts Visa, MasterCard, and Discover. A pre-authorization agreement must be executed and verified with credit card issuance bank prior to acceptance.
Payment on Pickup/Delivery (COD)
For approved customers with a long account history, we accept payment via company check at the time of pickup or delivery. For others, a cashier check option may be available, subject to pre-approval.
Payment by Bank Wire Transfer
This option is available to all customers. Please contact your sales representative. To obtain bank information for Iron Systems, please contact a sales representative. You may be charged a transfer fee by your bank. Please have your bank fax Iron Systems a wire confirmation document. Shipments will be released within 3 days after receiving valid bank confirmation.
Delivery of Equipment
All products delivered pursuant to this agreement shall be shipped as per the following guidelines:
Shipped Free On Board (F.O.B) San Jose, CA, USA
Delivery to local destinations directly by Iron Systems' vehicle; additional shipping charges may apply.
Delivery to remote customers via a 3rd-party shipping company; shipping plus insurance charges may apply.
Title of the equipment automatically passes to customers upon shipment by Iron Systems or its designee.
For more terms and conditions, including how to receive a shipment of equipment and request for services, please visit our main service page.
International Orders
Same terms as specified above for the U.S. Customers. Release of shipment is delayed by 5 working days, post to receiving a faxed Fund Transfer Document confirming Bank-Funds-Transfer, in order to accommodate the time interval which our local bank may require to successfully process the receipt of funds and issue us a written confirmation of the deposits. This is the most preferred mode of payment.
Support Center Overview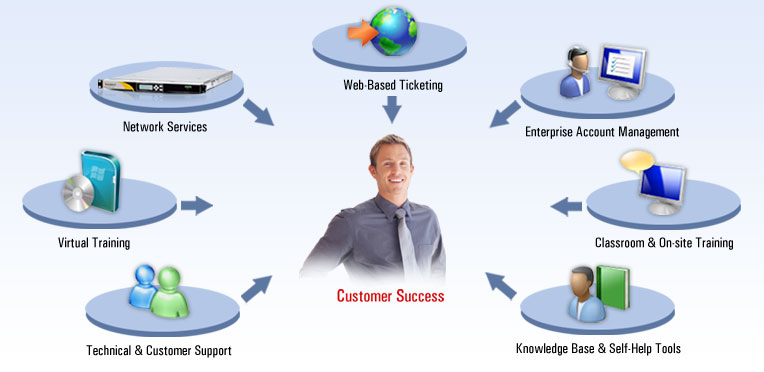 At Iron, we believe that obtaining support for our products should be just as convenient and hassle-free as using them. That's why we have designed and developed support offerings that are suitable for a wide range of businesses. You will find most of the answers to your questions on this website.
For more information on Iron support options, please email to sales-at-Iron.com or contact your Iron solution partner.
Customers & partners who purchase directly from Iron, can obtain Premium Support Packages. Iron offers custom-tailored contracts for every need. You can choose between 24 x 7 premium email/phone support, advance hardware replacement services and on-site extended hardware warranty. > More Premium Plans.
All products must be registered in order to receive technical support.
Register all Iron products via the online registration page.
Upon receipt of the registration request, Iron support will create a user ID and password for the customer enabling access to our online support center. Iron handles all registration requests within one business day.
Iron will provide the customer with a unique contract ID that the customer can use for all subsequent interactions with Iron support.
Online Customer Support Portal
Registration to our support site provides useful tools, such as:
Support & Service Desk: Our website provides useful tools for efficient case management, expert knowledge and technical documentation to help manage Iron products.
Support FAQ: Answers to our customers' most common questions.
Moderated Customer Support Forum: Ask questions and get answers from our support staff and other Iron users.
Software upgrades and security patches: Access to the latest software updates to keep your Iron products current and secure.
Online device manuals, supplements, and release notes: The latest product documentation and updates.
Links to additional resources, and more...
If you wish to receive support on Iron Systems Branded Network Appliance Products and Services, please visit:Iron Systems Support Portal
Phone Help Desk Support:
Phone: 1-800-921-IRON (4766) ext 400
Hours: 8am to 5pm (PST), Mon-Fri (for Standard Warranty Support)
Hours: 24 x 7 x 365 (for Platinum and Enterprise Support Plans)
In order that we may provide the best possible service, we ask that you please register your system online before calling support. Please have the system serial number from the back of your Server ready when you call.
Email Help Desk Support:
Contact Repair Service Support:
Returns Request: RMA Authorization Form
Email:

rma [at] ironsystems.com

Fax: 1-408-943-8222
Hours: 8am to 5pm (PST), Mon-Fri
Copyright © 1996-2013 Iron Systems, Inc. All Rights Reserved.