Flexible and Scalable Engineering and Logistics Services
At IRON Global, we work with you to deliver a completely customized OEM server appliance or even fully configured and customized racks directly to your customers door. From BIOS configuration, custom Splash screens and Image management, through custom packaging, documentation, and even complex global logistics. IRON Global is your one-stop supplier for total Dell OEM solutions.
Service, Speed, and Customization, that's the advantage your company gets with IRON Global and Dell OEM Solutions.
IRON Global enables your team to deliver Industry Leading Server Appliances based on Dell OEM platforms at a fraction of the time and long term costs of white box solutions.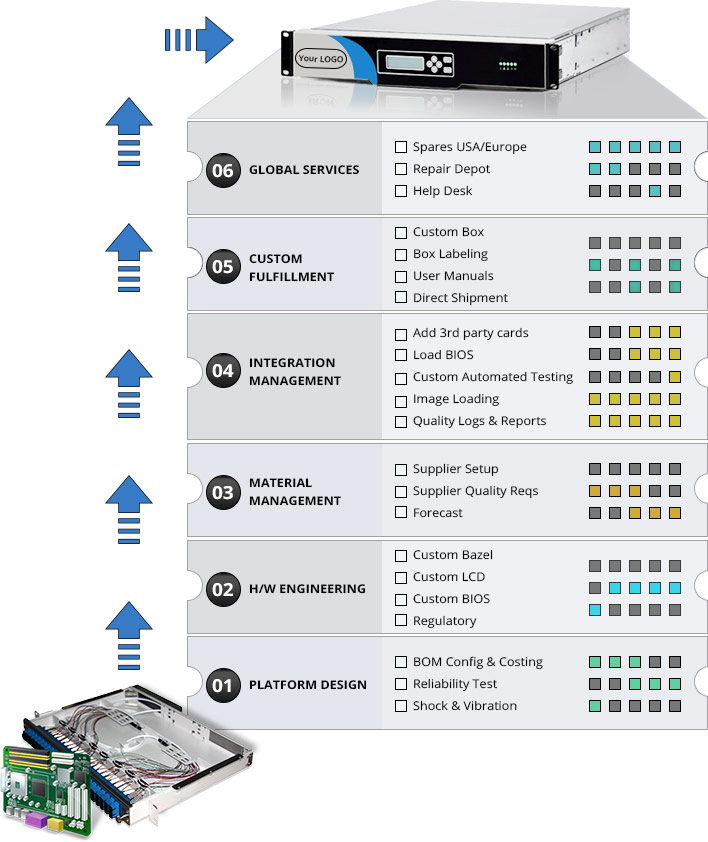 Engineering & Logistics
Complete Configuration Management and Global Logistics for Dell OEM Solutions

Custom Load and Test Management

BIOS Configuration, Revision Control, and Custom Splash Screens

Customer Furnished Equipment Management

Custom packaging, design, and Global Logistics Services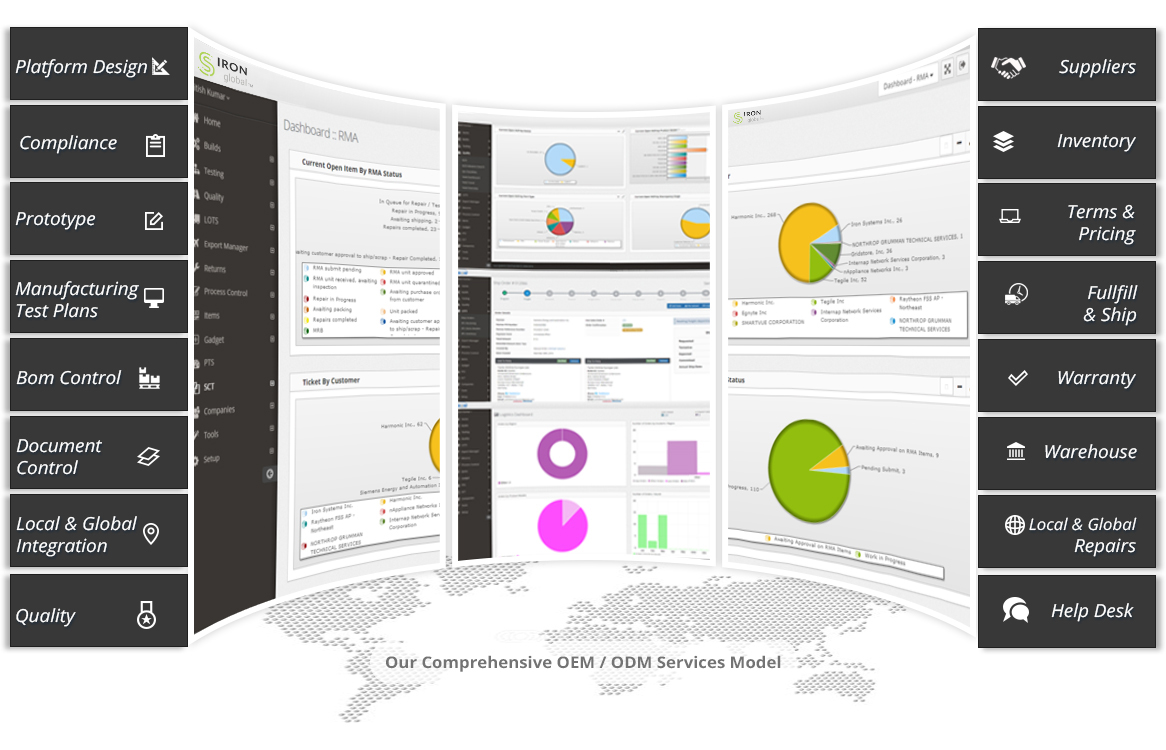 ">