At IRON, we take your vision from Concept to Product in as little as 45 days. Let our efficiency and flexibility drive your success.
At IRON Global we bring 17 years of custom integration and appliance development experience tailored for class leading Dell OEM Solutions. By combining over 100 unique services with Dell's tried and true OEM platforms, IRON Global can bring your embedded server appliance solution to market faster than the competition.
We focus on delivering your solution while you focus on profit. Dell OEM Solutions save you time and money. OEM Appliance Solutions that encompass enterprise grade, ruggedized XL long life (3-5 yr) platforms, providing Global regulatory compliance, Global warranty support, and exceptional reliability all mean fewer platform development cycles and more focus on your competitive features.
With industry leading features such as Dell's innovative system management and diagnostics solution, iDrac (tm) , you can reduce your product development cycles, improve appliance reliability, and test deployments with extraordinary visibly all while improving customer satisfaction. Layered with IRON Global advanced logistics and integration portal, Opschain360, your team is empowered with the industries most advanced quality and metrics engine. Best-in-Class Product management has never been as easy or cost effective for your company.
Service, Speed, and Customization, that's the advantage your company gets with IRON Global and Dell OEM Solutions.
Expertise indelivering end-to-end Turnkey OEM solutions
Optimized Platforms designed to reduce time to market
Custom Design employing a holistic approach to meet specific requirements
Custom Integration to build products that meet customers' specifications
Global Logistics to help streamline shipment and reduce supply chain risks
Lower total cost of ownership
IRON OEM/ODM Turnkey Contract Manufacturing Services
We help OEMs, ISV's, & Service Provider's create Market Leading Solutions
Global Integration, Merge, & Service Facilities
End to End Product Life Cycle Management Services
Complex integration, testing, and configuration support
Global Regulatory Compliance, Global 3rd party logistics
Make The Switch To IRON OEM TODAY
IRON has decades of experience in high tech enterprise computing, storage subsystems and embedded OEM system design services. IRON helps ISVs, OEMs and Service Providers to help solve some of the most complex product and supply chain challenges.
Read More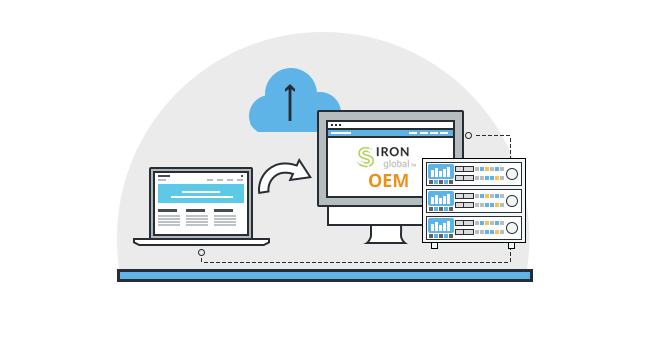 About IRON Global,
IRON is a leading provider of purpose-built, application-specific, server-appliance and embedded systems platforms. We provide product lifecycle management services for networking, storage, security, medical and communications markets worldwide. Our team is best known for our innovative customer specific solution design, integrations, supply chain management expertise, and unique deployment capabilities – all backed by global technical support and maintenance services.
Read More